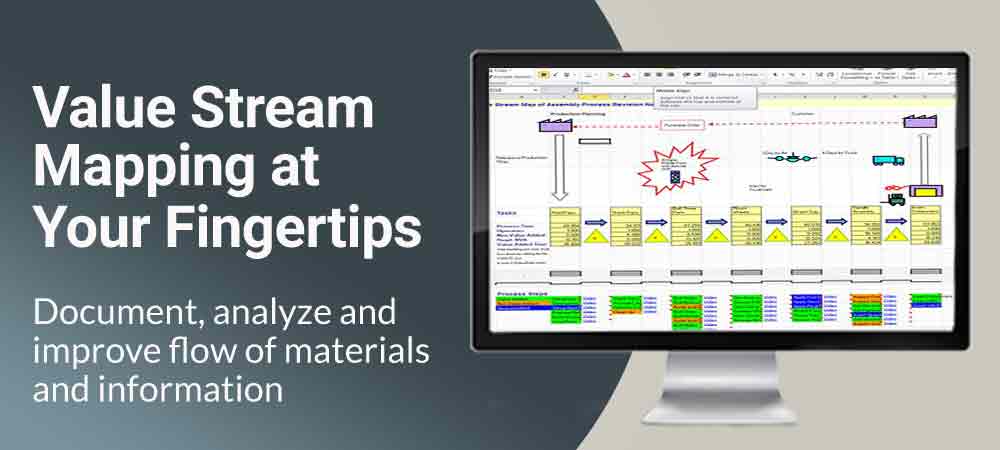 Value Stream Mapping with Embedded Videos
Value stream mapping is tool typically used during lean initiatives to present pictorially the flow of material and information as a product or service makes its way through the value stream. A value stream map is often used to identify where to focus future improvement efforts and kaizen events  to reduce or eliminate non value added activities, cycle time and costs.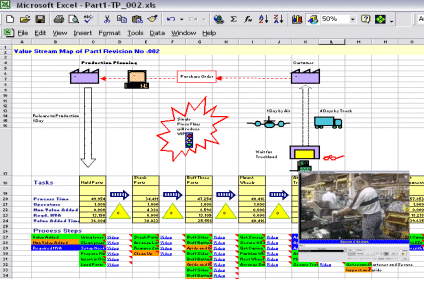 With Timer Pro Professional you can easily to measure and classify all current activities. The package quickly identifies and eliminates non-value added and wasted resources.
You can automatically generate a value stream map from any Timer Pro process analysis.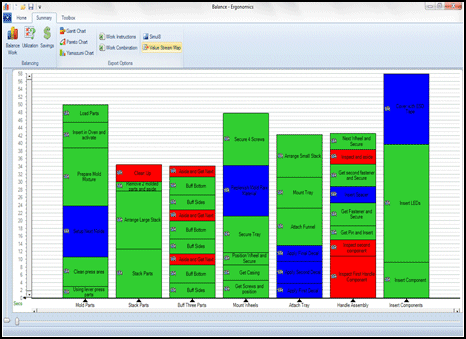 Summarized data is passed to the value stream map along with details of every activity in the process and any related video links. This allows users of Timer Pro's value stream map to review videos of the process directly from the value stream map itself.
A full library of Excel VSM icons is provided – to which you can easily add as many of your own customized icons as you wish.
Google Unwanted Software Policy Compliance Statement

We hereby attest that the software application offered here is developed, owned and distributed by us for the purposes of process measurement to support  your continuous improvement initiatives; will not affect the performance of your system hardware or change any system  settings; is easily completely removable from your system; does not collect or transmit any private information in any form;  is not bundled with any other software; is free of malware.